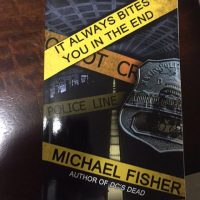 It Always Bites You In The End has received a glowing review from Slap Happy Fun Time.
Slap Happy Funtime is a blog that features book reviews from the genres of splatterpunk, horror and whatever else catches my eye. I'm an avid reader that will read just about anything so you never know what you'll find here.
We'd love for you to head over there, see what Michael Noe has to say about IABYITE, and then see what he has to say about the rest of the books he's reviewed!
Tags:
Bites
,
DC
,
homicide
,
horror
,
mystery
,
police
,
tattoos
,
Washington DC