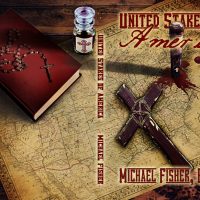 Call for submissions-
United Stakes of America is the counterpoint to the trend of modern vampire stories. Gone are the Eurotrash, the seductive vixen and the sparkly teens.
This collection of horror stories will feature the Hunters that stalk down the creatures of the night and slay them. We aren't necessarily looking for retellings of Van Helsing (unless you truly have a unique take on it), Buffy and Anita. We want your new take on the classic story of normal people fighting back against the walking hunger called Vampire. 
Standard Anthology Format- 3K-9K, Times New Roman, double spaced. No set deadline yet. Consider open until full until further notice. A PDF copy of the book will be provided to all authors chosen for the final book.
Send submissions to revfish@gmail.com Attn: US of A Submission. Include your bio with the story.
Tags:
anthology
,
horror
,
hunters
,
stakes
,
vampires