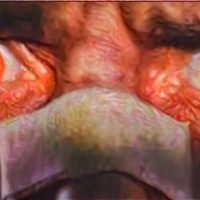 Seeking submissions: Horror stories featuring demonic possession and/or exorcism. We aren't looking for retellings of The Exorcist, The Exorcism of Emily Rose or Paranormal Activity. We want your new take on the millennia-old story.
Standard Anthology Format- 3K-9K, Times New Roman, double spaced. No set deadline yet. Consider open until full until further notice. A PDF copy of the book will be provided to all authors chosen for the final book.
Send submissions to revfish@gmail.com Attn: For We Are Many Submission. Include your bio with the story.
Tags:
anthology
,
exorcism
,
legion
,
possession
,
submissions